Drainage Clearance and Inspections - Frequently Asked Questions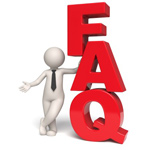 What do you do?
When drains block the problems needs to be addressed swiftly, efficiently and cost-effectively. We offer a rapid emergency service with no hidden callout charges. Furthermore, we offer a fixed price for successfully clearing your blocked drains. If we are unable to clear it using traditional methods, e.g. with the use of rods or high pressure water jetting, then we will provide a quote for any supplementary costs that would be incurred in investigating the problem, such as drain tracing or CCTV surveys.
There are no call out charges and all prices are fixed with no hidden costs or fees.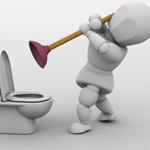 What should I do?
The unexpected can cause the greatest disruption and inconvenience. At best a blocked drain is a nuisance but at worst it could cause flooding, the shut down of a production line on a business premises or potentially a serious health hazard for families and pets. Whether you have a blocked sink or a blocked manhole. When you call Able Drainage you will be assured of a rapid response by a fully qualified drainage expert, who will offer the best possible solution at an affordable price.
There are no call out charges and all prices are fixed with no hidden costs or fees.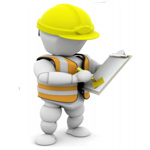 Why do drains get blocked?
There are two main causes: General misuse ie.Debris, e.g. fat, silt, leaves and moss and other foreign objects (e.g. we once found a shirt down a drain) build up will prevent the flow from running freely. Or sometimes it can be due to a structural fault: These can be caused by ground movement, heavy traffic overhead and root penetration. Using our camera surveying equipment we are easily able to ascertain what damage has occurred and provide recommendations for remedying the situation.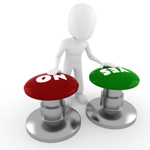 Why choose your company?
We can unblock blockages, clean drains, clear clogged and slow moving drains, unblock sewer and soil pipe drains, clean gulleys, grids and surface water drainage systems, blocked toilet drains, blocked sink drains, we can jet through all drainage networks and systems with a variety of drain jets, with different heads and gauges to suit all domestic and the majority of commercial drains.
No Call out charges but, what's even better is that if we don't clear the blockage, you don't pay us a single penny!!!